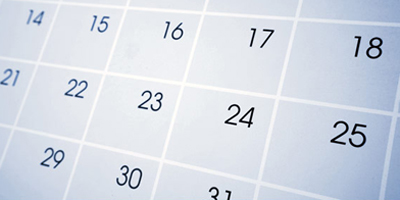 JournalismPakistan.com May 14, 2016


ISLAMABAD - The Pakistan Federal Union of Journalists (PFUJ) Unification Committee Friday announced July 23, 2016 as the tentative date for the next BDM and July 24, the tentative date for the PFUJ elections.

Acoording to a statement, the electoral college would be the same that had participated in the 2013 polls whose authenticity was not challenged by any of the groups contesting the elections. These elections would be held tentatively in Peshawar.

The Unification Committee will be writing letters to all the 2013 delegates individually inviting them to the July 23, 206 BDM. The committee will announce the names of election commission soon in consultation with office-bearers of the two defunct factions of the PFUJ.

The Unification Committee took this decision after its meeting Friday with M. Ziauddin in the chair. The committee reviewed its visit to Karachi and also considered the submissions made by both the factions of the Karachi Union of Journalists as well as a report submitted to the Unification Committee by the members of the election commission (EC) that conducted the disputed 2013 PFUJ elections.

The committee was also of the opinion that the community of working journalists had suffered immensely during the last three years due to the division among its ranks. The most serious setback suffered by the community was in regard to the non-implementation of the 7th wage board and delays being faced by the subsequent wage boards.

During the May 13 meeting the Unification Committee's visit to Lahore was also comprehensively discussed.

The committee found keen interest among both factions despite strong reservations over the role of the Unification Committee and on unification bid from one side. KUJ (RA) put forward its strong reservation over Unification Committee, and their views were welcomed. The UC assured every member of both factions that the probe into 2013 elections will be announced before the elections and hoped that both parties would accept it.

The visit of UC members to Karachi and Lahore and its meetings with community members in Islamabad were very useful and the UC found willingness on the part of the general members of both factions of PFUJ to support the unification process despite some reservations from both sides, which was quite understandable in such cases.

The UC appealed to all members to support unification in the larger interest of PFUJ and found elections on 2013 delegate list, the way forward for unification.
Related posts from JournalismPakistan.com Archives:
Sub-committee constituted to probe alleged irregularities in 2013 PFUJ polls
PFUJ Unification Committee assured support for holding elections
PFUJ Unification Committee decides to hold elections