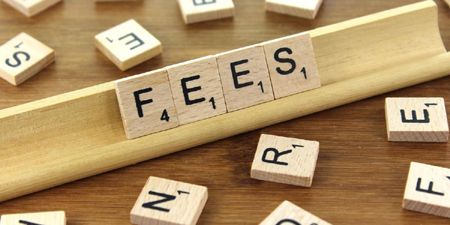 JournalismPakistan.com March 22, 2017


ISLAMABAD - In the last two financial years more than Rs1400 million were collected as PTV fees, part of the electricity bill every month, the Senate was told Wednesday during the question hour.
Minister for Water and Power Khawaja Asif told the upper house that the PTV fees was imposed in July 2004 – Rs25 for domestic consumers and Rs50 for commercial and industrial consumers of electricity.
He was replying to a question by Senator Azam Swati of Pakistan Tehreek-e-Insaf (PTI) who asked about the amount of PTV fees being collected per consumer, through electricity bills and the mode of its utilization.
In 2010, the minister said the PTV fee was increased to Rs35 for domestic and Rs60 for commercial and industrial consumers of electricity. The minister, however, did not answer the utilization aspect of these funds, saying "Pakistan Television Corporation is the appropriate forum to reply in this respect."
The collection of PTV fees amounted to Rs522 million in 2014-15, Rs543 million in 2015-16 and Rs338 million up to January 2017 in the current financial year.
In November 2016 the Lahore High Court had restrained the Ministry of Information and Broadcasting from imposing or collecting any kind of TV fees on electricity consumers who do not own television sets. The petition against PTV fees in the electricity bill was filed by PTI's Mian Mehmood-ur-Rasheed, opposition leader in the Punjab Assembly.
The National Assembly was told in June 2014 that the government had no plan to abolish the PTV fees in the electricity bill. However, the religious institutions and places of worships – mosques, temples, gurdwaras and synagogues – are exempt from this TV fees.
Image courtesy: peterwalkerandassociates.com.au