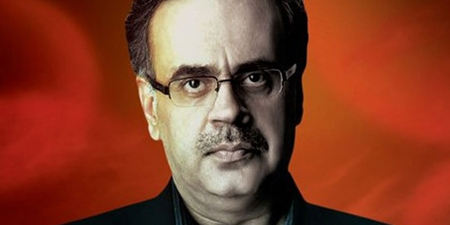 JournalismPakistan.com February 12, 2017


ISLAMABAD – The BOL News management remains unaware of Dr. Shahid Masood's whereabouts, three days after the analyst announced he was bidding goodbye to electronic media.
"We are still waiting to hear from him," a JournalismPakistan.com source at BOL said Sunday.
Dr. Masood, who joined the network only in November, posted a video on social media on February 9 announcing his decision to quit television for good. "We have had no communication with him since," the insider said.
He termed the analyst's act "unprofessional" pointing out the doc gave no prior notice to the management. "Posting a video does not fulfill our official requirements. It is a clear violation of the contract."
Masood, who appeared in the program Live with Dr Shahid Masood, was previously with ARY. He made no mention about his future plans in the video in which he sounded quite dejected.
His dejection apparently stems from the ongoing war between media houses of which BOL is also a part.
In the video he said: "Sixteen years ago when the electronic media boom was beginning, I was among the first people to arrive. The aim and hope back then was to give Pakistani media an international stature and we succeeded in doing so.
"However, in 2017, for some reason one feels sad, hurt and ashamed, thinking that we wasted time or maybe we did not.
"What is happening in the media today….journalists are swearing at each other, and fighting, and hatred is spreading. The society is already in a state of anarchy and what role the media is playing," he asked.
"I am not sure if I will ever return. At his point, I am hurt and in extreme pain because I had never thought my colleagues and friends would go to such extreme. I am mentally disturbed by all that is going on."