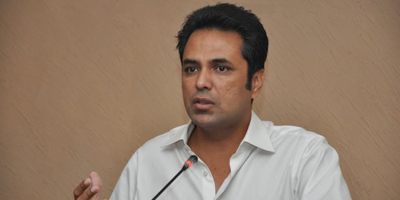 JournalismPakistan.com June 02, 2012
ISLAMABAD: The recent upheaval at DawnNews in which show host/journalist Matiullah Jan and a handful of other seniors have reportedly been told by the management their 'time was up' has had the bemused news industry tittering and flittering the past fortnight.

Everybody wants to know the ins and outs of what's happening at DawnNews especially since there seems so much at play. Barely 10 days since the news bolted out the gate like a bat out of hell, a new name now frequently enters the fray.

The new editor at DawnNews, Zahid Mazhar, has made it quite clear that he intends to get things done his way and for all practical purposes has been the face to relate to vis-à-vis the current status quo at DawnNews. He is even said to be responsible for triggering the resignation of a group from Samaa TV to replace Mati, Azaz Syed, Mubashir Zaidi and Abdul Shakoor Khan.

Now, it seems, the plot thickens further.

Zahid Mazhar may not be acting alone. It is reported he has solid 'support' from that veteran of newsroom politics and power games, former Executive Director Aaj TV and current senior anchor at DawnNews, Talat Hussain.

JournalismPakistan.com has tried for the past three days to get Talat's point of view on the matter but, sadly, he is not forthcoming.

However, the chatter is loud enough not to be ignored. It is an open secret that the title 'senior anchor' does not sit well with Talat. Indeed it has been a very sore point since he joined DawnNews.

According to DawnNews insiders, Talat had a not-so-comfortable relationship with Mati and a few others as well but could not do anything about it until Zahid Mazhar entered the scene. That seems to have been the point of ignition.

So far it had been thought that Mati's shelved program Aapna Gareban, his blow hot blow cold relationship with the management, and his reluctance to tow the line on several DawnNews policies precipitated his downfall. But now, these may not be the only reasons for his 'exit'.

Mati, himself would not be drawn into comments when asked if Talat could be implicated in his 'sacking'.

On the other hand, Azaz Syed expressed surprise when asked if he thought Talat could have a hand in the entire rumpus at DawnNews. "Why would Talat get into all this?" he asked.

If Talat is truly on the move, insiders say, he will probably get his way and also what he wants i.e. a change in his designation/title and certainly more say in the matters of the channel, including getting rid of those that don't fall in line.

If this happens, say those very same anonymous insiders, then Zahid Mazhar should be aware that his stay at DawnNews might not be as extended as he foresees.

Indeed, many think he's already bitten off more than he can chew!!