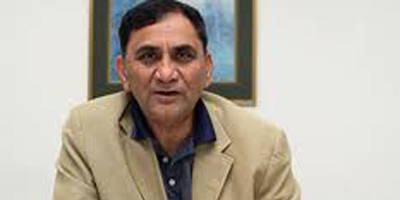 JournalismPakistan.com February 20, 2013
ISLAMABAD: JournalismPakistan.com will shortly be bringing to you 'Daily Dose', an addictive column by Bikram Vohra, one of the most dynamic and enterprising editors.
Bikram is the current Senior Editorial Advisor at the Khaleej Times. He has over 37 years of experience in the media, print and electronic, and also more than 22,000 articles in more than 100 newspapers and magazines to his credit.
He is a former Editor of the Khaleej Times, Gulf News, Gulf Today and Emirates Today, thus having the distinction of being the only person to have edited all four English dailies in the United Arab Emirates.
For a brief time he was also the Editor of the Bahrain Tribune. And just for those of you who are not already in awe, he once worked with Khushwant Singh!!
JournalismPakistan.com founders and editors – Steve Manuel and Imran Naeem Ahmad – have both had the honor of working with Bikram in the Gulf in yesteryear.