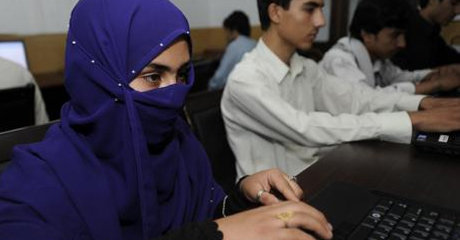 JournalismPakistan.com August 15, 2012
KABUL: An Afghan media support organization has voiced concern over attempts by neighboring countries to form journalists associations of their choice in the war-torn country.
The watchdog warned such a move would curb the freedom of expression in Afghanistan as well as sow dissent among media personnel.
A statement from Nai, which supports open media in Afghanistan, specifically referred to Iranian and Pakistani bids to use Afghan media professionals to achieve their own goals in the country.
"Nai considers such bodies as constituted by neighboring countries a cause for concern and wants journalists to be alert to the maneuvers that may vitiate the media freedom environment," the statement added.
It also urged the government to prevent such interference and act in coordination with the journalist fraternity to protect the media freedom in Afghanistan.
Nai works locally to empower independent media and promote freedom of expression. The non-governmental organization was established in 2005 with the support of the InterNews Network.
The original mission of Nai remains to build and promote a strong independent media sector in Afghanistan through training, advocacy and production.
Nai is currently run by USAID funds and receives small grants for projects from other donors.