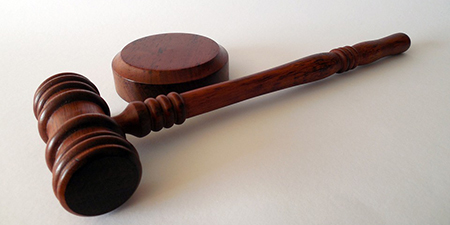 JournalismPakistan.com June 25, 2021


SWAT—Peshawar High Court, Mingora Bench has accepted the petitions of working journalists about the Swat Press Club controversy and included them in the writ petition.
According to Daily Times, the division bench, comprising Justice Ishtiaq Ibrahim and Justice Waqar Ahmed, allowed the working journalists to become a party in the press club dispute case for hearing.
Reportedly, Ghulam Farooq, Editor-in-Chief of Daily Shamal, and Fayyaz Zafar, Rafiullah, and 18 Swat Press Club members and 25 journalists who did not get press club membership joined the writ petition to become a party in the case.
After completion of the arguments of Aurangzeb Advocate and Barrister Asad-ur-Rehman on behalf of Ghulam Farooq and other parties, the court granted the petitions of Fayyaz Zafar, Rafiullah, and others and directed them to give their position in the next hearing.
Barrister Rehman, a prominent lawyer, argued on behalf of the working journalists and said that the press club is currently sealed by the authorities. After discussion, the division bench granted the request of the working journalists to be a party in the case, and the case was adjourned till the next hearing.