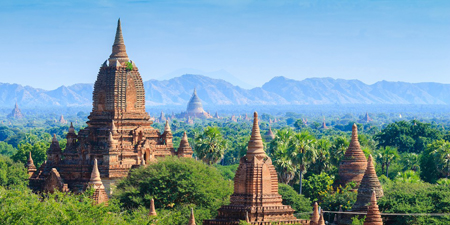 JournalismPakistan.com December 14, 2017


YANGON - Myanmar's government said on Wednesday that police had arrested two Reuters journalists, Wa Lone and Kyaw Soe Oo.
The reporters had been working on stories about a military crackdown on the Rohingya Muslim minority in Rahkine State that has caused almost 650,000 people to flee to neighboring Bangladesh.
The Ministry of Information said in a statement on its Facebook page that the journalists and two policemen face charges under the British colonial-era Official Secrets Act. The 1923 law carries a maximum prison sentence of 14 years.
The reporters "illegally acquired information with the intention to share it with foreign media," said the statement, which was accompanied by a photo of the pair in handcuffs.
It said they were detained at a police station on the outskirts of Yangon, the southeast Asian nation's main city.
Wa Lone and Kyaw Soe Oo went missing Tuesday evening after they had been invited to meet police officials over dinner.
Reuters driver Myothant Tun dropped them off at Battalion 8's compound at around 8:00 pm and the two reporters and two police officers headed to a nearby restaurant. The journalists did not return to the car.
"Reuters reporters Wa Lone and Kyaw Soe Oo have been reporting on events of global importance in Myanmar, and we learned today that they have been arrested in connection with their work," said Stephen J. Adler, president, and editor-in-chief of Reuters.
"We are outraged by this blatant attack on press freedom. We call for authorities to release them immediately," he said. - Reuters