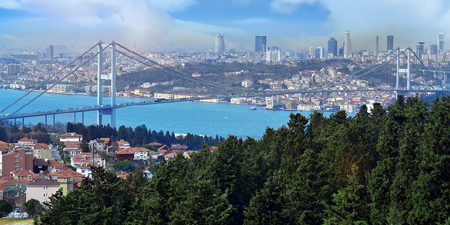 JournalismPakistan.com April 03, 2018


NEW YORK - The Committee to Protect Journalists has called on Turkish authorities to drop the politically motivated case against the exiled independent journalist Can Dündar, and allow him to do his work without fear of reprisal.
An Istanbul court issued an arrest warrant and asked Interpol to issue a warrant, or red notice, for Dündar on espionage charges that stem from his 2015 reporting in the daily Cumhuriyet of Turkey's alleged weapons smuggling into Syria, according to news reports.
"We call on Turkish authorities to stop their long-standing prosecution of Can Dündar and allow him to live and work freely," CPJ Europe and Central Asia Program Coordinator Nina Ognianova said. "We also urge Interpol to reject Turkey's request for a red notice for Dündar, whose only 'crime' is the practice of independent journalism."
Dündar, the former editor-in-chief of Cumhuriyet and a recipient of CPJ's International Press Freedom Award, has lived in exile in Europe since 2016, after a Turkish court sentenced him on May 6 that year to seven years in prison on charges of revealing state secrets, CPJ reported at the time. Dündar continues to work as a journalist in Europe, now editing the news website Özgürüz ("We are free"), of which he is a co-founder. – A CPJ statement