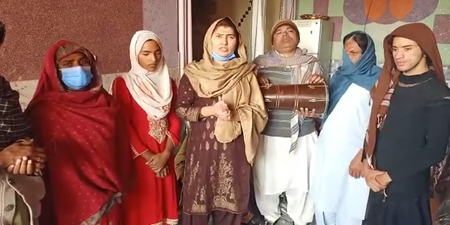 JournalismPakistan.com January 28, 2021


MUZAFFARGARH—Transgender people in Muzaffargarh have announced establishing their press club, with the stated purpose of safeguarding journalists' rights.
In a video, Shahna Bhashani announced to set the press club. She maintained that some people had opened press clubs in Muzaffargarh having no experience or journalistic background. Other transgender persons stand next to her.
"To protect journalists' rights, we have decided that a transgender press club is needed," Bhashani said. "We have established contacts in all tehsils of Muzaffargarh in this regard."
Bhashani also urged journalists to join their press club.
At the end of the video, the announcement of the transgender press club is celebrated with drumbeats.