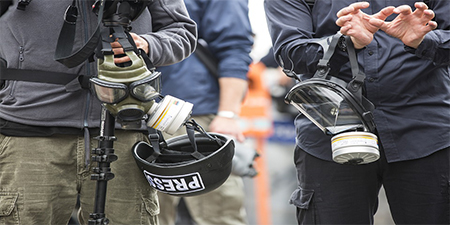 JournalismPakistan.com November 11, 2021 Cherie Conela



ISLAMABAD—In its editorial, The News acknowledged that lawmakers had taken a positive step in the shape of Journalists Protection and Media Professionals Bill 2021, urging that: "The government must make sure that the recently enacted law is enforced in letter and spirit."
In the editorial 'Bill for journalists,' the paper noted that: "Pakistan – being one of the most dangerous and unsafe countries for journalists in the world – needs effective and strong legislation to protect media professionals."
"Media freedoms increasingly have come under threat, stifling nearly all modes of expression. For a country such as Pakistan which has experienced rapidly declining safety measures for journalists, such laws are significant as they can expand the working space for media professionals."
"It should not retry to introduce any new media authority – under whatever name it may come," it further said, emphasizing that: "In the 21st century, no draconian authorities can survive for long and such attempts will put the government and the information ministry in a negative spot."
"Editorial independence of media houses is a given right and not a privilege or a favour in any way," it concluded.