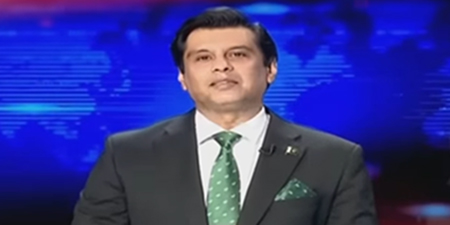 JournalismPakistan.com September 03, 2022


ISLAMABAD—A leading analyst has claimed that prominent anchor Arshad Sharif fled the country after learning of a plan to have him killed by the Taliban.
"A conspiracy was hatched against him, and it seemed the plan was to give money to the Taliban to kill him," Lt. Gen (Retd) Amjad Shuaib said in a video posted on his YouTube channel.
"I think putting Arshad Sharif off the air is a loss for the country. He is a true professional; he supported the armed forces, but his patriotism brought his downfall."
He pointed out that no international media or watchdogs issued any statement condemning Sharif's abrupt ouster. "No one protested; however, those who spoke badly of the military would get full support from these agencies."
He said that ARY sacking Sharif was one of the conditions for the channel to return to the airwaves.
"Unfortunately, all the patriotic journalists are under a cloud today only because they spoke in Pakistan's favor and tried to expose the corrupt,"
Gen Shuaib also talked about the prolonged suspension of ARY News after it aired a controversial statement by a PTI leader. "The channel's only fault was it continued to cover Imran Khan's PTI."