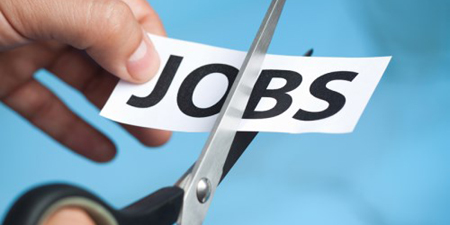 JournalismPakistan.com October 12, 2018


ISLAMABAD – The Express Tribune on Friday sacked eight reporters from its Islamabad center including its chief reporter, a decision that drew condemnation from the Rawalpindi-Islamabad Union of Journalists (RIUJ).
The wholesale layoffs had looked imminent after the management asked reporter Shahzad Anwar to leave in September, and Qadeer Tanoli to go earlier this week.
Insiders tell JournalismPakistan.com that those terminated in the latest round Friday are Irfan Ghauri (Chief Reporter), Syed Danish, Sardar Sikander, Sehrish Wasif, Asma Ghani, Arsalan Altaf, Rizwan Shahzad, and Riazul Haq.
A source says the layoffs have nothing to do with their work as all of them produced quality stuff and worked hard throughout their time with the paper.
The management however, decided to keep reporters Kamran Yousaf, Shahbaz Rana, Zafar Bhutta and Hasnat Malik.
The sackings are part of the Express Media Group's plan to merge its newspapers The Express Tribune, Daily Express and Express-News Television.
The media group is known for abruptly terminating staff without assigning any reason. Insiders say that Publisher Bilal Lakhani had told staff earlier he only had money to pay staff until November.
It was not immediately clear if the management had terminated any employees at the paper's Lahore and Karachi centers.
Mubarak Zeb Khan, President of RIUJ, condemned the decision to cut down staff and called for their immediate reinstatement.
"We will not take such illegal terminations lying down and will stage protests if the management does not call them back," he told JournalismPakistan.com.
"We stand by our Express Tribune colleagues and others terminated by news organizations elsewhere in Rawalpindi and Islamabad."