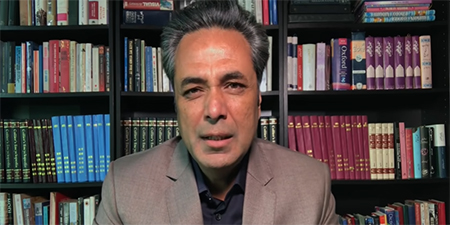 JournalismPakistan.com February 04, 2022 Cherie Conela



ISLAMABAD—Prominent journalist and presenter Talat Hussain is set to return to the television screen after three years, having joined Neo TV.
Hussain announced on Twitter: "I have signed up with Neo. Will return to the screen soon. I am truly thankful to all my colleagues and viewers who have sent me their good wishes, through calls, messages, tweets. Looking forward to starting where I left off over 3 years ago."
According to Neo TV, Hussain will host a current affairs show and is likely to write a column for Daily Nai Baat.
During his 30-year career, he has served as head of various national news channels. He was also part of the team that launched the English version of the state-owned PTV World.
He regularly appears on international media networks, including Al-Jazeera and BBC as a guest political analyst.
The return of Hussain on TV has received a mixed response on social media. "Great that you are back, my best wishes," Haroon Janjua, a journalist working with foreign media, responded in a tweet.
However, several internet users, mostly PTI supporters, criticized Neo TV management for taking him on board.
Geo News, where he used to host 'Naya Pakistan' show, was reportedly pressured to take him off the air, and since then, he has been running his YouTube channel.