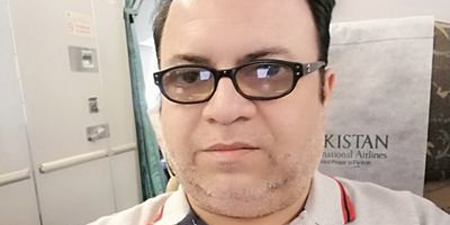 JournalismPakistan.com September 14, 2020 Published 13 days ago


KARACHI—An attempt was made to harass Zafar Naqvi, a former senior content producer and head of content and research for 11th hour and Shan-e-Ramadan programs on ARY News, on Sunday.
Naqvi took to Twitter after the incident and highlighted the issue, saying he was abducted two times in April 2020 after commenting on stories of the New York Times, Financial Times, and an article by journalist Saleem Safi on his YouTube channel.
He said, "Now for the third time, an attempt of harassment was made."
Talking to JournalismPakistan.com, Naqvi said that few men visited his house, introducing themselves as surveyors and "asked my son to call me, but he told them that I was not home." However, the visitors later left.
He said that he was abducted on April 16 and 30 and each time released after 10 or 12 hours. He chose to stay silent as the attempts were termed a misunderstanding, and the authorities promised me support."
Naqvi said he had not filed an FIR.
Photo: Twitter (@ZafarNaqviZN)