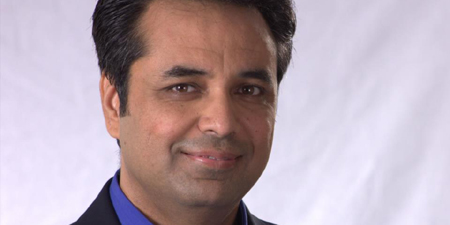 JournalismPakistan.com June 22, 2017


ISLAMABAD - In a shocking tweet, senior journalist Shaheen Sehbai has said when he would write about how and why Talat Hussain (pictured) was sacked from The News as editor, "he will either trash me or commit suicide".
Sehbai's tweet also includes a clip of Talat during a talk show of Jasmeen Manzoor on Abb Takk Television. In it Talat says Geo TV is forwarding the agenda of the PML-N government.
Sehbai titled his tweet as Talat Reality. "TALAT REALITY: This is jst a trailor. Whn I write how he was sacked from The News and WHY, he will either trash me or comit suicide. Pl Wait".
This seems to be the latest in the tweeting wars between mainstream journalists. Rauf Klasra and Mubasher Zaidi were involved in a bitter Twitter match in the last two weeks. Recently Saleem Safi expressed fears that unregulated use of social media could lead to a disaster.
Though Sehbai has served as editor and group editor of The News, he left the paper on a bitter note on both occasions. In March 2002 he resigned from the paper, saying the publisher had charged him with policy violations and professional misconduct to sack him under pressure from the military government.
In a letter he enclosed a memorandum from the publisher alleging publication of libelous matter, alienating advertisers, failing to consult him on important matters, printing a story recently that was 'perceived to be damaging to our national interest' and elicited a severe reaction from the government, failing to contact 'relevant government functionaries' to discuss the issue, and being generally inaccessible to senior government officials as well his own staff.
Then in April 2016 he resigned as the group editor, saying the policies of the paper were politically biased and one-sided. "I find the policies of the newspaper lop-sided, heavily tilted politically and unnecessarily engaged in a dangerous conflict with national institutions, especially at a time when the country is at war with terrorists."