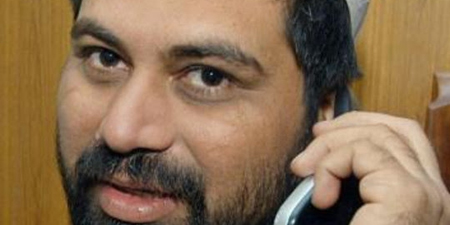 JournalismPakistan.com December 20, 2018


BRUSSELS - The International Federation of Journalists (IFJ) joins its Italian affiliate, the FNSI, in demanding justice for the murder of Pakistani journalist Saleem Shahzad, a correspondent for the Italian news agency Adnkronos (AKI) who was brutally killed in 2011.
Shahzad was a Pakistani investigative journalist who worked extensively for European and Asian media. Since 2004 he worked as a correspondent for the Italian news agency Adnkronos and was also the bureau chief of the Asia Times Online (Hong Kong) and contributor to Italian and French newspapers La Stampa and Le Monde Diplomatique.
On 29th May 2011, he was kidnapped in Islamabad, two days after the publication of one of his articles on a terrorist attack against a navy base and right after finishing editing his book about terrorist organizations Al-Qaeda and the Taliban. Shahzad had pointed out the links between Pakistani navy officers and Al-Qaeda.
His dead body was found two days later, on 31st May 2011, in a canal near Sara-e-Alamgir, about 150 kilometers from Islamabad.
US intelligence services held the Pakistani intelligence services (ISI) responsible for the ''barbaric and unacceptable'' murder.
According to Shahzad's friends and colleagues, the ISI had threatened the journalist at least three times before his death. However, the ISI has always denied any involvement in the killing.
A short time after his murder, a judicial commission was opened to investigate the journalist's death. Since then the perpetrators have not been identified or brought to justice.
In recent weeks, the AKI launched together with Shahzad's wife Anita a campaign to honor the journalist's work and bring his story back into the spotlight.
This appeal has been supported by the Italian union FNSI as well as many journalists, historian Franco Cardini, the president of the Human Rights Commission of Pakistan, Zohra Yusuf, the President of European Parliament, Antonio Tajani, and other political figures.
In recent weeks, AKI has also sent to the Pakistani Human Rights Minister, Shireen Mazari, a demand for the opening of a new investigation into the journalist's death. So far, no answer has been received from Islamabad.
The Pakistani embassy in Rome answered, agreeing to meet a representative of the news agency.
Anthony Bellanger, General Secretary of the IFJ, said: "The IFJ and its Italian affiliate the FNSI support this campaign led by news agency Adnkronos (AKI) to end impunity around Saleem Shahzad's killing. We will continue to fight for the truth and ask to bring the perpetrators to justice. A full investigation must be opened now." – IFJ media release/Photo: AFP