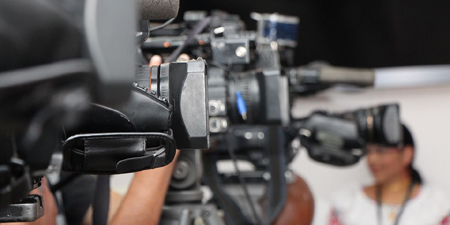 JournalismPakistan.com January 30, 2018


ISLAMABAD - Senate Standing Committee on Information, Broadcasting and National Heritage has sent the Journalists Welfare and Protection Bill, 2017 to the Ministry of Information and Broadcasting seeking its views.
The bill was drafted by a sub-committee mandated by the standing committee after a government bill on the same matter was not approved by the cabinet.
The committee decided the amendment sought in the Pakistan Electronic Media Regulatory Authority (Amendment) Bill, 2017 moved by Senator Mian Muhammad Ateeq Sheikh is already covered in PEMRA's Code of Conduct and hence the amendment is not needed. The committee requested the mover to withdraw the bill.
The sub-committee held discussions with the Pakistan Federal Union of Journalists (PFUJ), Council of Pakistan Newspaper Editors (CPNE), Freedom Network, National Press Club, All Pakistan Newspapers Society (APNS), Pakistan Broadcasters Association (PBA) and all other relevant stakeholders before finalizing the draft.
The committee discussed in detail if an amount or percentage should be fixed to be contributed to the fund for welfare and protection of journalists by every private media organization. - Online