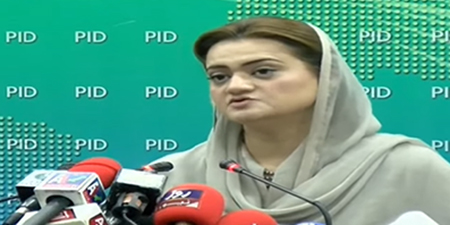 JournalismPakistan.com June 29, 2022


KARACHI—President and CEO of ARY Digital Network Salman Iqbal has objected to a statement by Information Minister Marriyum Aurangzeb, who accused the former PTI government of compromising PTV Sports'Sports' rights by signing an "illegal agreement" with ARY.
In a tweet, Iqbal stated that he agreed that ARY Digital Network, in contract with PTV, would bear 60 percent cost and, in return, will get only 40 percent profit. He added that no businessman would have agreed on such a term, and neither did any other bidder, but he did it simply for his "love for my country and cricket!!"
According to him, "Information Minister misled about court order as LHC ordered that ARY contract is legit and as per law."
He emphasized that "Team ARY will continue to stand with [people] of [Pakistan]. I have fought my case in the court of law [and] will continue to do so. Let the courts and [people] decide. My trust in our judiciary is strong that they will always uphold the truth."
Earlier, Minister for Information and Broadcasting Marriyum Aurangzeb, in a press conference, said that the agreement with ARY Group, during the previous government tenure, not only compromised legal procedures for the bid but also sacrificed PTV's economic interest.
However, ex-Information Minister Fawad Chaudhry, while exchanging views on ARY News, rejected her claims, stating that when he took charge of PTV, there was a loss of Rs 41 crore. "However, when I left, there was a profit of Rs 400 crore."