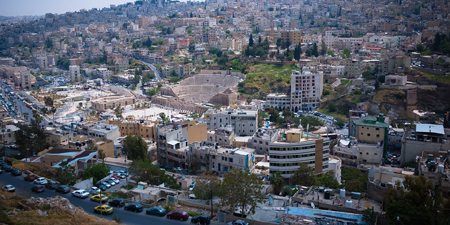 JournalismPakistan.com December 11, 2018


BRUSSELS - Publisher Mohammed al-Wakeel and an editor of Jordan news website Al Wakeel News were detained on December 10 for posting on the official Facebook page of the website a retouched picture of the 'Last Supper' painting, which was deemed offensive to Christians.
The IFJ joined leaders of the Jordan Press Association (JPA) in asking for their immediate release and urged greater action to support ethical journalism.
Al-Wakeel website posted on Facebook on December 8 a retouched version of Leonardo da Vinci's mural painting of 'The Last Supper' depicting Jesus' final meal with his disciples ahead of his crucifixion. The retouched version portrayed celebrity Turkish chef Nusret Gokce, standing behind Jesus and doing the well known salt-sprinkling gesture.
The picture was taken down following dozens of protests from readers over the image, which they claimed was insulting. Al-Wakeel News published a statement apologizing and saying the post was a mistake by one of its employees.
The attorney general charged both publisher and editor with incitement of sectarian and religious strife.
Rakan Saaydeh, President of the Jordan Press Association, told The Jordan Times: "Hurting the feelings of others is not freedom of expression," adding that "the organization did not agree with detention in cases of freedom of expression."
Anthony Bellanger, IFJ General Secretary, said: "We demand the attorney general to immediately cancel the detention orders and any charges against both journalists. We also remind media and journalists in Jordan to strengthen their commitments to press freedom and ethical journalism including through the establishment of a self-regulatory body to deal with ethical reporting and complaints from citizens." – IFJ media release