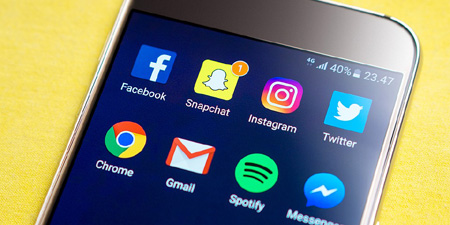 JournalismPakistan.com February 15, 2019


The Nepal government has drafted new legislation that will impose harsh penalties for posting content on social media deemed 'improper.'
The International Federation of Journalists (IFJ) and its affiliate the Nepal Press Union (NPU) have strongly criticized the proposed legislation and called on the government to hold wide consultations with stakeholders to address the key issues.
The proposed bill is related to the management and regulation of information technology, which could see individuals who post content deemed by authorities as character assassination or an attack on national sovereignty, fined NPR 1.5million (USD 13,200) or sentenced to five years in jail.
The bill includes a provision which states that no one should be defrauded, discouraged, discriminated or discredited through social media. The proposed law, which will be tabled by the Ministry of Information and Communications Technology, also states that social media users will need to register.
NPU strongly criticized the draft legislation, stating: "The steps to control the social networks through law have borne out of the regressive mindset. The steps the government is taking is trying to restrict the freedom of expression guaranteed by the constitution. By trying to restrict the use of the social networks, where the highest degree of freedom of expression is being practiced, the government is attacking democracy. The intent and character of the government have been evident through its various decisions including this one. NPU calls on all the stakeholders to fight with determination against this effort of the government."
The IFJ said: "The proposed law put forward by the Nepal Government is a blatant attempt to control and muzzle freedom of expression on social media. As noted by NPU, freedom of expression guaranteed in the Nepal Constitution, and this must be respected and protected by the government, not weakened by legislation. We call on Prime Minister KP Oli to hold immediate consultations with key stakeholders and revise the proposed law as needed." – IFJ media release