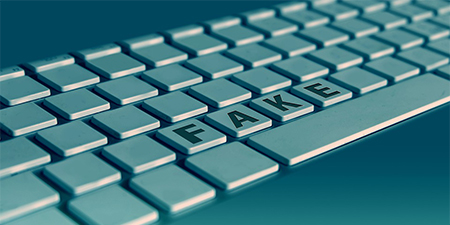 JournalismPakistan.com April 26, 2022


ISLAMABAD—Several journalists have been guilty of sharing a fake letter purportedly from former Foreign Minister Shah Mehmood Qureshi on social media.
In the letter, the former minister allegedly reprimands the envoy for not arranging a call of the American president to then Prime Minister Imran Khan. In October 2021, the Foreign Ministry had termed the letter fake.
Hamid Mir, Umar Cheema, Gharidah Farooqi, Adil Shahzeb, Sania Ashiq, Asma Shirazi, and Ammar Masood shared the letter on Twitter. Considering it a genuine note, they also made comments deriding the anti-American narrative of the former prime minister.
Curiously all the tweets regarding the fake letter were in Urdu. Gharidah opined that the drama of American conspiracy has collapsed, while Mir said the former prime minister was desperate for a call from the American president. Shahzeb maintained the letter exposes PTI's conspiracy theory.
Shahzeb later tweeted that he had deleted the tweet regarding the letter. "I tweeted a document from the Foreign Office but subsequently I could not get full verification of its authenticity for now. I have therefore deleted the tweet in line with my journalistic responsibility."
Cheema also said that he had deleted the tweet in which he shared the fake letter so that it is not retweeted further.
Journalist Mehr Tarar demanded an apology from the erring journalists. "PMLN MP Sania Ashiq & journos, aka PDM spokespersons, Hamid Mir, Gharidah F, Umar Cheema, Ammar M & Adil Shahzeb (combined twitter following more than 10 mil) tweeted a fake letter w/vicious comments. A letter that MOFA repudiated as fake in 2021. We the people demand an apology."