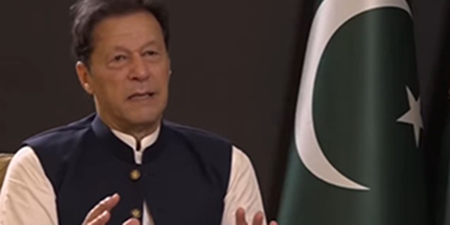 JournalismPakistan.com November 01, 2021


ISLAMABAD—Dawn newspaper has termed Prime Minister Imran Khan's claim of a free press in Pakistan as "nothing short of delusionary."
Commenting on a report of the Committee to Protect Journalists which placed Pakistan ninth out of 12 countries where journalists have been killed and the perpetrators are still at large, the paper's editorial said: "The ruling party stops at no opportunity to criticise journalists, question their motives or patriotism and even link them to India."
It also held the prime minister responsible. "The prime minister himself often either ignores questions about disappearances and attacks or claims that Pakistan's media is as free as ever. This is nothing short of delusionary."
The paper maintained that more than 75 journalists have been killed in the line of duty over the last two decades, terming it a "dangerous and stifling environment in which journalists work at great personal risk."
It regretted that the ruling party was not interested in finding the perpetrators of crimes against journalists. "Despite numerous ghastly episodes of journalists' murders and kidnappings, the perpetrators of these crimes remain at large and unknown? The PTI government—whose members and wings have themselves been criticised for stifling free debate and participating in online trends against journalists—appears to have no interest in getting answers."