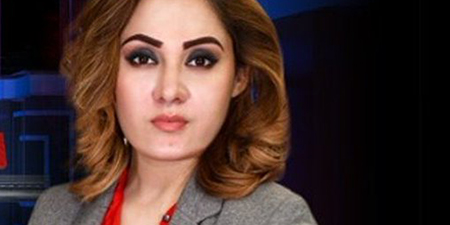 JournalismPakistan.com October 04, 2021 Cherie Conela



ISLAMABAD—Pakistan Federal Union of Journalists (PFUJ) has strongly condemned the malicious campaign against TV anchor Gharidah Farooqi.
"PFUJ strongly condemns malicious campaign against senior anchor/journalist Gharidah Farooqi. Unacceptable and uncalled for behavior," the official Twitter handler of the PFUJ said, demanding that "state institutions(FIA) should take immediate notice and arrest culprits."
For many days, social media users have been speculating Gharidah Farooqi as one of the women in former Governor Sindh and PMLN leader Zubair Umar's alleged leaked video.
According to the leaked viral video, a mysterious woman can be seen having intimate moments with him. She was wearing a similar watch and dress as the female anchor in one of her TV interviews. That's why several social media users are claiming that the woman is none other than Gharida Farooqi.
On the other hand, many social media users believe that the accusations are simply character assassination to damage her reputation in the public's eyes. The politician has already termed the video as "doctored and fake."
Photo: Twitter (@GFarooqi)