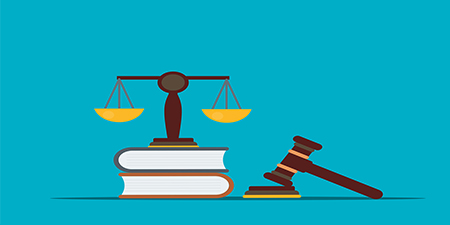 JournalismPakistan.com February 23, 2022


ISLAMABAD—The Pakistan Federal Union of Journalists (PFUJ) on Tuesday filed a petition in the Islamabad High Court (IHC) challenging the Prevention of Electronic Crimes (Amendment) Act Ordinance 2022.
The PFUJ took the stance that the Constitution of Pakistan demands the promotion of democratic rule. "In the constitution, freedom of speech is mentioned. In the current government's tenure, restrictions are being imposed on the media. Restrictions have been imposed on journalists without any announcement," it added.
The journalists' union said that the ordinance was promulgated without passing the "necessary tests imposed under the Constitution of Pakistan for legislation through the mode and manner of ordinances," adding that the promulgation was based on "malice."
It further noted that the Senate was in session till February 17, while the National Assembly session scheduled for February 18 was called off at the eleventh hour.
The petition said that there was no "emergency situation" that called for issuing an ordinance of this nature, adding that it could have waited till the NA session was called.
The petition said that the word "natural" had been omitted from Section 20 in an "illegal and unlawful manner." At the same time, by adding institutions, associations, and corporate persons to the law, the respondents tried to "criminalise the civil wrong already defined and available under the law."
"The weaponisation of the section against print, electronic and social media is against the constitutional rights of freedom of expression as provided under Article 19 of the Constitution."
"Killing free speech in the country is tantamount to [sabotaging] democracy in the country. It is ironic that the government is moving towards criminalisation of free speech at a time when the entire world is moving towards de-criminalising defamation," the petition said, adding that it was a crude attempt by the government to "browbeat its opponents."
According to the petition, no country in the world can be ruled on the patterns of dictatorship. "The amendment to the PECA Ordinance is another attempt to defeat its opponents. This ordinance is against the Constitution of Pakistan and basic rights."
The PECA amendment bill was also challenged in Lahore High Court. The applicant adopted the stance that PECA bill was approved to silence the voices of the media. The claimant stated that the government wants to fulfill its nefarious aims by bringing this ordinance. The petitioner further added that issuing a presidential ordinance in parliament is illegal.