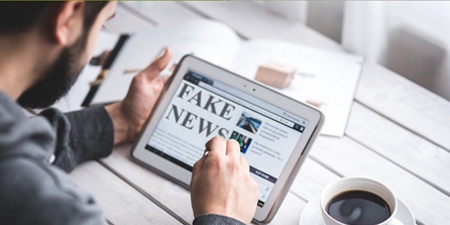 JournalismPakistan.com July 09, 2020


PESHAWAR—Police in Peshawar are investigating a fake social media post claiming rape and murder of an eight-year girl by two young men, according to BBC Urdu.
The report against the fake media post on various online forums and WhatsApp has been lodged by the family of the girl in Peshawar's Michni Police Station. On the other hand, the family of one of the young men named in the post is distraught over the fake allegation.
The fake post shared the pictures of the girl and the two young men, with the message that the girl has been raped by these two, terming it brutality and requested for cooperation in arresting them. The post also provided a cell number.
Investigating Officer Imdad Khan told BBC that the girl was safe. He added that the case had been registered under the Telegraph Act and Child Protection Act. A statement by Peshawar Capital Police said a probe into the fake post had been initiated.
The father of the girl told BBC that on Wednesday evening, he got a call regarding this post. "When I called home, I was told the girl was fine." He added that one of the young men whose pictures have been shared is his nephew, who is a student of ninth grade.
During a phone call with the family of the boy, the report said the boy kept weeping, saying he did not know who had shared his picture. "The mother of the boy is distraught and worried," said one of the members of the family.