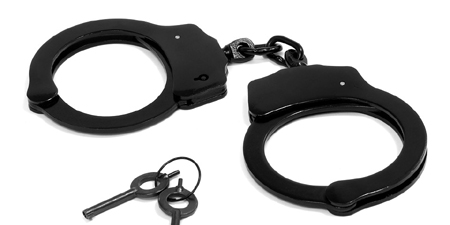 JournalismPakistan.com December 14, 2017


NEW YORK - The arrest of two Reuters reporters, Wa Lone and Moe Aung in Myanmar under the 1923 Official Secrets Act is another example of the misuse of archaic colonial-era laws, as well as evidence of authorities' desire to prevent journalists from conducting investigative reporting on sensitive topics, PEN America said in a statement Wednesday.
Wa Lone and Moe Aung (also known as U Thet Oo Maung and Kyaw Soe Oo respectively) were arrested in northern Yangon Tuesday night, after meeting with two policemen who had recently served in Rakhine State.
News reports indicate that they will be charged with allegedly possessing internal security reports related to the ongoing fighting in Rakhine State between the Myanmar military and the Arakan Rohingya Salvation Army.
The Official Secrets Act carries a maximum punishment of 14 years in prison for the unlawful possession of military documents. Besides a single photo distributed by the Ministry of Information of the two journalists in handcuffs, standing next to a table full of documents, little has been made known about their location or the nature of their arrest.

"The arrest and incommunicado detention of Wa Lone and Moe Aung is a disturbing example of authorities' clear desire to clamp down on news coverage of the crisis in Rakhine State, and their willingness to use restrictive colonial-era laws to do so," said Karin Karlekar, Director of Free Expression at Risk programs at PEN America.
"This incident is one in a pattern of arrests intended to prevent journalists from reporting the truth on the ground. We call on the government of Myanmar to clarify the circumstances of their arrest, allow them access to legal representation immediately, and cease using restrictive laws to punish journalists for doing their job."
PEN America remains concerned about the larger pattern of expanding free expression violations and the prosecution of journalists in Myanmar.
In November, two foreign reporters were sentenced to two months in prison on charges of filming with a drone without permission outside the parliament building, while in June, three reporters were arrested and detained for several months under the Unlawful Associations Act.
PEN America has also condemned the alarming rise in attempted prosecutions of online speech under Article 66(d) of the Telecommunications Act. - A PEN media release