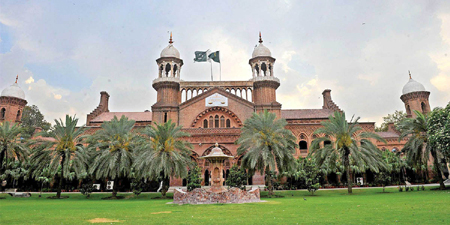 JournalismPakistan.com August 26, 2017


ISLAMABAD – Electronic media regulator PEMRA said Friday that major news channels misreported a Lahore High Court order and termed this act as "irresponsible and unprofessional."
The August 24 order relates to a petition filed by Amina Malik seeking action against the anti-judiciary speeches made by former Prime Minister Nawaz Sharif and PML-N parliamentarians.
In an advisory to news channels, the regulator said that perhaps they misreported in a bid to win ratings. It said this was done at a time when the proceedings in the case were still on and a written decision not issued.
"Coverage of court proceedings in such a highly unprofessional manner clearly indicates that the editorial boards of the media houses have failed to ensure basic professional requirements in the news business."
PEMRA said the Lahore High Court had also shown displeasure over this misreporting.
The advisory has the operative part of the court order which says: "….Notice for 12.09.2017. In the meantime, respondents No. 7 & 8 shall ensure compliance of the Pakistan Electronic Media Regulatory Authority Ordinance, 2002, the Pakistan Electronic Media Regulatory Authority Rules, 2009 and the Electronic Media Code of Conduct, 2015…"
The regulator directed all news channels to comply with PEMRA Ordinance 2002 as amended by PEMRA (Amendment) Act 2007, PEMRA Rules 2009 and Electronic Media (Programs and Advertisements) Code of Conduct 2015, in letter and spirit.
Image courtesy: digitalrightsfoundation.pk