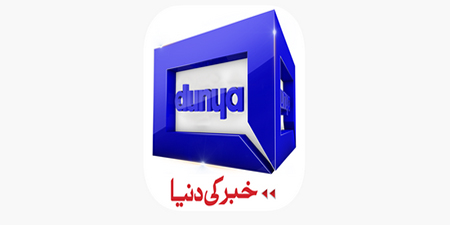 JournalismPakistan.com March 20, 2022 Cherie Conela



ISLAMABAD—Pakistan Electronic Media Regulatory Authority (PEMRA) has issued a show-cause notice to the head of Dunya News over airing indecent and abusive remarks by the Prime Minister's Special Assistant Shahbaz Gill against parliamentarian Dr. Ramesh Kumar Vankwani during the program 'On Front with Kamran Shahid' without any editorial control or utilizing time-delay mechanism.
According to the notice shared by Dr. Vankwani on his Twitter handler, the conduct of program anchor Kamran Shahid was not up to the mark as he did not intervene to pacify its participants.
"...airing of such remarks raises serious concerns on performance of channel's editorial policy and gatekeeping tools being adopted/practiced," it stated, emphasizing that such act was "in sheer violation of Section 20 of PEMRA Ordinance 2002 as (Amendment) Act, 2007 as well as the orders of the Supreme Court of Pakistan in Suo Moto Case No. 28 of 2018, duly communicated to Satellite TV Channel on various occasions."
PEMRA asked the chief executive officer of National Communication Services (SMC-Pvt.) Ltd. (Dunya News) to explain in writing within ten days as to why legal action should not be initiated.
The regulator further directed the Dunya News CEO to appear (in person or through an authorized representative) for a hearing on March 28 at PEMRA Headquarters, Islamabad, and a written reply.
"In case of non-compliance, ex-parte legal action shall be taken against the licensee in accordance with relevant provisions of PEMRA laws," it warned.
Gill used highly abusive language during the program aired Friday.