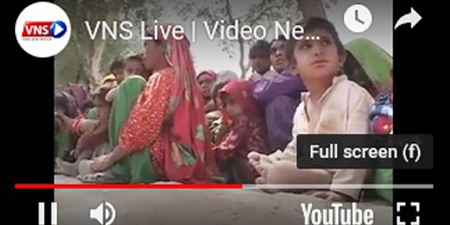 JournalismPakistan.com December 24, 2018


KARACHI – Video News Service (VNS), Pakistan's first mobile journalism wire service is set for launch next month.
Director News Qazi Asif tells JournalismPakistan.com that the service aims to empower the landscapes of Pakistani media with a complete range of high quality, high-definition video footage coupled with in-depth coverage.
Noreen Shams is the director of current affairs at VNS which has its headquarters in Karachi.
"Since new technologies of mobile and digital media have revolutionized the entire media, mobile journalism is the new way of reporting incidents live," Asif said.
He pointed out that VNS has a team of mobile journalists (MoJos) all over Pakistan, 24/7 ready to provide first-hand news at one click.
"VNS is oriented to develop a high-quality online resource of accurate information that reflects a variety of opinions and meaningful discussions about the development of democratic society in Pakistan."
The service promises to provide instant news reports and analytical material, reviews, comments on politics, economy, society, culture, science, and sport.