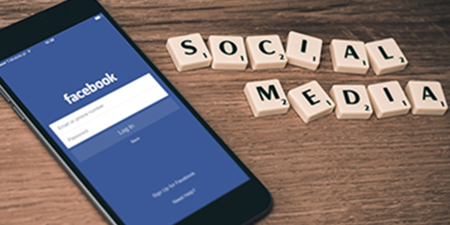 JournalismPakistan.com June 22, 2021


ISLAMABAD—The Government of Pakistan has partnered with Facebook in their fight against COVID-19.
According to a press statement, over 32 million people received authoritative information regarding COVID prevention and vaccination through social media messaging campaigns conducted by the Ministry of Health and the Ministry of Information's Digital Media Wing (DMW) in partnership with Facebook.
Facebook provided marketing partner support and ad credits for these campaigns and helped the government increase its engagement rates with the public on these posts between March 16 and April 6, 2021.
As part of these campaigns, Facebook and the ministries focused on creating videos and messages on boosting greater vaccine confidence amongst the nation. The messaging campaigns helped the Ministry of Health increase its total number of page likes to 470,000, increasing the government's ability to connect with and provide information to its stakeholders.
Throughout the pandemic, Facebook has worked closely with the two ministries to direct people to authoritative COVID-19 information. A campaign to create awareness about spotting COVID-related misinformation on social media was also launched in Urdu for the Facebook community in Pakistan in partnership with the Ministry of Information's Digital Media Wing.
Facebook has worked to take aggressive steps to remove harmful misinformation and connect people to resources from health authorities. Since the start of the pandemic in March 2020, Facebook removed more than 16 million pieces of content from Facebook and Instagram globally for violations against policies on COVID-19-related misinformation and harm. Between March and October of 2020, Facebook displayed warnings on about 167 million pieces of content on Facebook worldwide based on COVID-19-related debunking articles written by fact checking partners.
Globally, Facebook has connected over 2 billion people to resources from health authorities through the COVID-19 Information Center and pop-ups on Facebook and Instagram with over 600 million people clicking through to learn more.
On WhatsApp, over 3 billion messages have been sent by governments, nonprofits, and international organizations to citizens through the WhatsApp government chatbots on COVID 19.