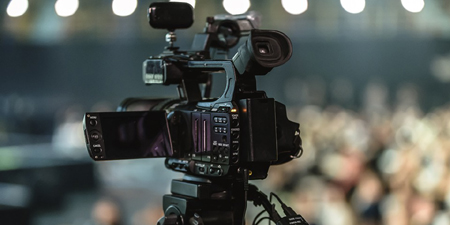 JournalismPakistan.com March 16, 2019


LAHORE - A new broad-based Pakistan News Media Organization (PNMA) was formed at a meeting here Friday.
Prominent media personalities associated with newspapers, TV, radio and digital media attended the meeting.
The meeting was in continuation of the decisions taken at the Pakistan Media Convention held under the auspices of Council of Pakistan Newspapers Editors (CPNE) in Islamabad in January.
Among those who attended the meeting were Zia Shahid, Mubashir Zaidi, Faisal Aziz, Rehmat Ali Razi, Zulfiqar Ali Shah, Irshad Ahmed Arif, Ayaz Khan, Ahmed Iqbal Baloch, Khalid Khokhar, Imtiaz Khan Faran, Lala Rehman, Dr. Jabbar Khattak, Amir Mahmood, Hamid Hussain Abidi, Kazim Khan, Ijaz ul Haq, Alia Shah, Adnan Malik, Yousaf Nizami, Sohail Iqbal, Khizar Hayat Watto, Agha Waqar, Waqas Tariq, Imtiaz Rohani, and Bashir Ahmed Khan.
Rana Azeem, President of Pakistan Federal Union of Journalists (PFUJ), addressed the meeting. Khizar Watto also made a short speech.
PNMA Organizing Committee Chairman Zia Shahid said editors of Lahore and Karachi, TV anchors, columnists, a few TV channel owners, and managers have also shown interest to join the new body.
CPNE Secretary-General Dr. Jabbar Khattak said to give adequate representation to the big press clubs of the country for the first time, presidents of Islamabad, Lahore, Karachi, Quetta, and Peshawar were inducted into the organization.
A statement issued said that in today's modern and progressive era based on science and technology, media had penetrated the lives. Free, sound and vibrant press is an integral part of our society, economy and fundamental human rights.
It said that the need for an integrated, co-ordained and wide-ranging platform was felt for all media affairs including modernization of the latest technology, innovative trends, and production. Separate organizations are working in every field, but there was a dearth of a forum which effectively represented the media collectively.
The statement said that a fundamental principle had been established in PNMA that media persons from all the fields would have equal status.
The house constituted a 35-member organizing committee under the chairmanship of Zia Shahid. It will complete the process of membership and also formulate its constitution within three months after which election will take place.
CPNE will assist in running the affairs of the organization until the holding of elections.