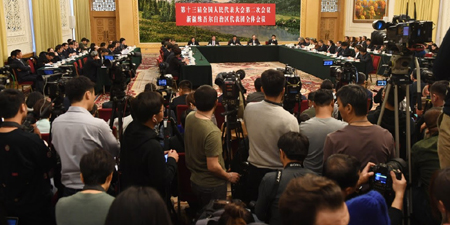 JournalismPakistan.com June 04, 2019


A new report by the Uyghur Human Rights Project documents the detention of at least 58 journalists in the Xinjiang region in China.
The International Federation of Journalists (IFJ) has condemned the detention of the journalists and welcomed the report by the Uyghur Human Rights Project.
In the recent report, Detained and Disappeared: Intellectuals Under Assault in the Uyghur Homeland, the Uyghur Human Rights Project (UHRP) revealed that 58 journalists, editors and publishers from the Xinjiang region have been detained or disappeared since March 2017, which coincides with the adoption of the Regulations on De-extremification.
According to various reports, people have been tortured in detention camps and families have no communication with the detainees.
Concerns about the safety of the Uyghur people in Xinjiang in western China have been raised in recent years, particularly by international organizations and the United Nations. In August 2018, the UN said that it had credible information that China was holding more than one million Uyghur Muslims in secret camps, with reports of torture rampant.
The IFJ said: "The detention of over 50 journalists is of serious concern to the IFJ and we demand immediate answers from the authorities in China. Journalists should not be detained for their reporting, and actions such as these create a culture of fear and intimidation, and ultimately censorship. The policies in place that target ethnic minorities including Uyghurs is discriminatory and threatens freedom of expression in China." — IFJ media release/Photo: AFP