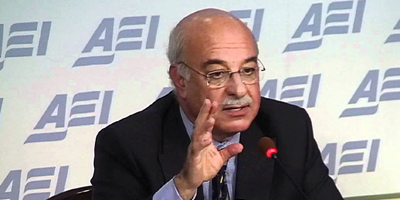 JournalismPakistan.com September 06, 2014
LAHORE: The Human Rights Commission of Pakistan (HRCP) has condemned the threats to the life of prominent columnist Kamran Shafi (pictured) and the recent incidents of violence against journalists, and urged the federal and provincial governments to give greater attention to media-persons' security.

In a statement issued on Friday, the commission said: "The HRCP has seen some of the threatening letters prominent columnist Kamran Shafi has been receiving from an ex-serviceman and is convinced that this is a serious matter. The government must extend him due security. The fact that the person issuing threats to him is, or claims to be an ex-serviceman reinforces the view that the virus of intolerance and violence has spread to sections of society that were earlier on supposed to be disciplined and responsible.

"Obviously, the threat to Kamran Shafi should be seen in the context of rapidly increasing vulnerability of media-persons. Only a few days ago a senior Quetta journalist, Irshad Mastoi, and two of his colleagues were gunned down in their office.

The HRCP said that then the whole country was offered the spectacle of journalists being beaten up and their equipment smashed by police and demonstrators in Islamabad's Red Zone.

"No doubt the media community is under attack not only from the state apparatus but also political and religious zealots. Special attention needs to be paid to the security needs of journalists in Balochistan, where more than 30 of them have been killed over the past five years. Likewise, threats to journalists in FATA have forced quite a few of them to give up their vocation and places of normal residence.

"Media freedom is a basic pre-requisite to the establishment of functional democracy and the duty to protect it can be ignored by the state and non-state actors both at the risk of imperiling the highest interests of the people."