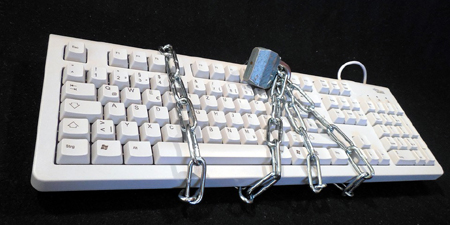 JournalismPakistan.com February 21, 2019


ISLAMABAD - Pakistani media outlets remain under pressure from the authorities to avoid reporting on several issues including criticism of government institutions and the judiciary.
Veteran editor, M. Ziauddin, writing for Naya Daur points out that a climate of fear impedes media coverage of abuses both by government security forces and militant groups.
"The state has seemingly increased its restrictions on media freedom through barring access to information, intimidation and even inciting violence against journalists. As a result, media houses and journalists now refrain from covering sensitive issues out of fear of reprisal," he wrote.
In his extensive article, titled 'Self-censorship enforced by faceless elements' he said that many journalists had complained of outside interference in their professional work.
The author pointed out that blocking of Voice of America's Urdu and Pashto websites in Pakistan raises a red flag on the future of media freedom. "Indeed, the independent media in Pakistan is facing serious intimidation, restrictions on the sale and circulation of newspapers as well as the blockading of television broadcasts by the authorities."
He wrote that what is alarming is that tech companies based abroad have started to give in to government requests for censorship, euphemistically called 'content restriction.'
"Facebook's latest transparency report shows the highest number of government requests for content restriction were from Pakistan — a staggering 2,203, or 14 percent of total content restrictions in the world.
"Twitter, known for turning down government requests, has recently sent notices to Pakistani Twitter users, including some in exile, due to threats from state actors, warning them against criticizing government policies. This means that PTA and FIA are sending a high number of requests, and owing to broad powers under the Prevention of Electronic Crimes Act (Peca) 2016, companies are complying.
" Many print, and broadcast journalists say that a common consequence of 'disobeying' instructions is vicious character assassinations through anonymous social media accounts and social networking platforms that go so far as to incite violence against media persons – and in the case of women, rape threats."