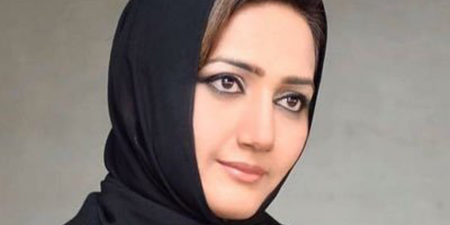 JournalismPakistan.com October 20, 2021


ISLAMABAD—Many leading journalists have come to the defense of anchorperson Asma Sherazi and called for ending the online campaign of harassment against her.
Dawn's Resident Editor Fahd Husain condemned the PTI for launching the campaign and asked the party's leadership to stop it. "The online harassment of widely-respected award-winning journalist @asmashirazi by the official Twitter account of ruling party @PTIofficial & various party officials is deplorable & condemnable. Party leadership should put a stop to this immediately."
It led to hashtag Istandwithasmashirazi.
Umer Cheema of The News rejected the trolling. "Trolling of @asmashirazi being done by cabinet members and through fake and PTI accounts is outrightly REJECTED. I stand with #asmashirazi."
In her article on bbcurdu.com, Asma hinted that superstitions and magical practices influence the decisions of the Prime Minister House.
Murtaza Solangi, a former head of Radio Pakistan, also extended support for Asma. "What else could you expect from the cabal of clowns put in place except abusing all and sundry? It is only natural for the cowards to abuse the courageous journalists like #AsmaShirazi as that is all they are programmed to do."
Journalist Asmatullah Niazi maintained that PTI is the only party that believes in trolling female journalists as a policy. "I think @PTIofficial is the only party, officially as part of its policy harassing and trolling woman journalists and using its official Twitter handle, which is condemned .#asmashirazi."
However, many tweets harshly criticized Asma and branded her as a supporter of PMLN and one who openly asks the army to take over. Others called her "a Pathological liar and hypocrite."
Azaz Syed of Geo News maintained a difference of opinion with Asma's writing is everybody's democratic right but launching an online campaign against her is condemnable.
Photo: Twitter (@asmashirazi)