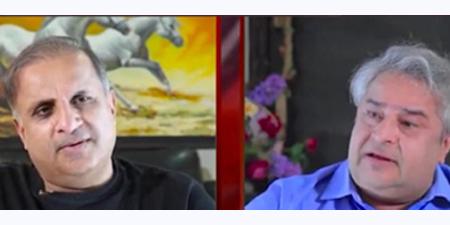 JournalismPakistan.com September 05, 2020 Published 22 days ago


ISLAMABAD—Prominent journalists Amir Mateen and Rauf Klasra have joined Public News Television and would appear in a show Monday through Thursday at 10:00 pm.
Klasra, in a tweet, said: "Friends. A good news to share with you. Amir Mateen and I have joined @PublicNews_Com. We shall be doing Monday-Thursday 10 pm show. Thank you very much for all your support in last one year."
In a tweet, Mateen said: "I am asked to officially announce my joining @PublicNews_Com as retweeting @KlasraRauf is not enough." He thanked people for their support and termed the new start another challenge.
Both have vast experience in print and electronic media and have hosted many shows as a duo on ARY, 92 News, and AAP news.
Photo: Twitter (@KlasraRauf)