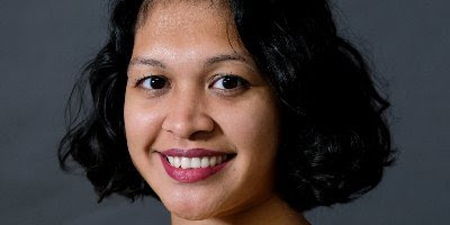 JournalismPakistan.com May 04, 2020


Tashny Sukumaran, a correspondent for Hong Kong newspaper, the South China Morning Post in Malaysia, has been summoned by the Malaysian police over her reporting on raids in COVID-19 red zones.
The International Federation of Journalists (IFJ) joins its affiliate the National Union of Journalists Peninsular Malaysia (NUJM) to condemn the investigation and urges the authorities to drop the probe.
Sukumaran co-wrote an article published on May 1 on raids by civil defense officers, the police, and immigration officers targeting migrants and refugees. The raids, resulting in the arrest of hundreds of already marginalized migrant workers and refugees, occurred despite assurances from the Health Ministry that undocumented migrants had 'nothing to fear' in coming forward to be tested for the virus. South China Morning Post published photos of the operation from a source who cannot be named due to the safety reasons.
In her tweets posted on World Press Freedom Day, Sukumaran said she had been summoned to Bukit Aman on Wednesday, May 6. Bukit Aman Criminal Investigation Department director has confirmed that the police will continue the investigation despite the statement from Communication and Multimedia Minister Saifuddin Abdullah, who instructed the Malaysian Communication and Multimedia Commission (MCMC) to not act against the journalist.
Sukumaran said she is being investigated under section 504 of the country's penal code. If convicted, she could face up to two years in prison for "whoever intentionally insults, and thereby gives provocation to any person, intending or knowing it to be likely that such provocation will cause [them] to break the public peace."
NUJM said: "The investigation of journalist Tashny Sukumaran, for her accurate reports on raids amid Covid-19, clearly contravenes the government's stated commitment to press freedom. The government needs to ensure freedom of press and fair reporting in covering cases involving its citizen and affirm its support for the public's right to know, particularly during a pandemic."
IFJ said: "IFJ condemns the investigation against a journalist who is doing a remarkable job in serving the public with truthful, accurate reports. This is a clear violation of press freedom, as journalists must be able to work without fear of harassment or intimidation. IFJ demands the police drop this case immediately."—IFJ media release