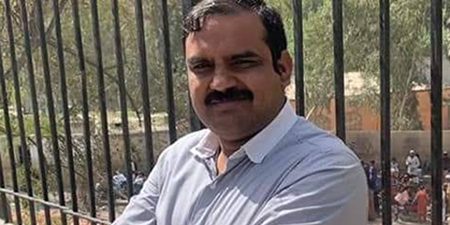 JournalismPakistan.com October 04, 2023


ISLAMABAD—Journalist Shahid Aslam and some employees of the Federal Board of Revenue (FBR) will be indicted on November 9 in a case regarding the leak of tax records of former Army Chief General Qamar Javed Bajwa and his family.
Special Judge Central Islamabad Shahrukh Arjamand heard the case on Wednesday. Last year on November 20, journalist Ahmed Noorani published a news on the website 'Fact Focus' about the tax returns of Genl Bajwa and his family and the alleged multifold increase in their wealth. ISPR denied the published data.
Shahid is accused of receiving the tax information of the former army chief and his family and sending it to Ahmad Noorani, who is associated with the website Fact Focus. He was allegedly assisted by a few FBR employees.
However, the editor of the Fact Focus, speaking to the BBC, denied the allegation that Shahid was in any way connected with the news.
In January this year, some FBR employees along with Shahid were arrested by FIA. Later they were released on bail. The court has already declared Noorani a proclaimed offender in this case.
Photo: Shahid Aslam (Facebook)