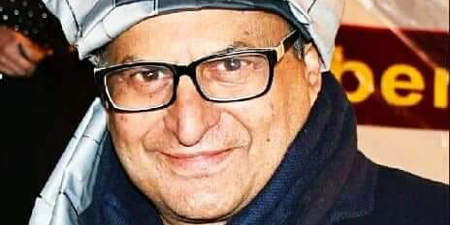 JournalismPakistan.com August 18, 2020


ISLAMABAD—The Journalist Panel won the annual elections of National Press Club (NPC) on Monday with Shakeel Anjum (pictured) elected as the president and Anwar Raza, the general secretary.
According to the announced results, Shakeel polled 1021 votes defeating former president Shakeel Qarar of the Azad Panel, who secured 685 votes.
Anwar Raza had 1108 votes and beat Zaeem Naqvi, who managed 644 votes.
Journalist Panel's Sagheer Chaudhry secured 855 votes to become the finance secretary defeating Khawar Nawaz Raja (671 votes) of the Azad Panel.
Arshad Waheed Chaudhry was elected as the senior vice president by getting 994 votes while Khalil Ahmed Raja, Shah Muhammad, and Sadia Kamal became vice presidents.
On the other side, Ihtesham Ul Haq won the slot of the senior joint secretary by securing 953 votes, and Nadeem Chaudhry, Noshad Abbasi, and Shakeela Jalil were elected as joint secretaries.
Photo courtesy: Javed A. Malik