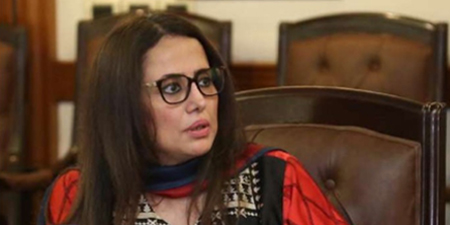 JournalismPakistan.com June 07, 2020


ISLAMABAD-Mehr Tarar, a senior journalist, author, and focal person for English print media to Punjab information minister has tested positive for COVID-19.

Tarar announced on Twitter that she had tested positive for coronavirus. "No one was sneezing or coughing. There was no hand shaking. No one was sitting close to anyone. The room was not cold. A door was open. I still got infected. There seem to be no escaping the coronavirus."

In another tweet, she said: "I went out once in 20 days. In a room w/ 2 people, seated metres away from one another. Then for about 20 mins, 3 more people came. One a celeb, seated at the other end of the room from me. Next day he announced he had COVID-19. My symptoms began after that. That's ALL it takes."

She advised people to practise precautionary measures.

More than 150 journalists have tested positive while at least three died of the virus since the spread of COVID-19.
Photo: Twitter