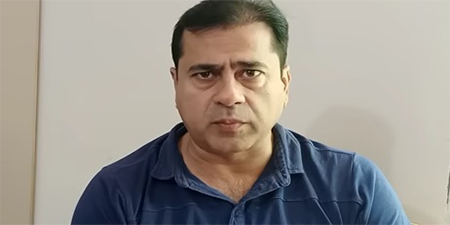 JournalismPakistan.com September 25, 2023


ISLAMABAD—Prominent journalist Imran Riaz Khan, who mysteriously disappeared on May 11, 2023, has returned home after months in captivity, his lawyer Mian Ishfaq and police confirmed.
Imran, a vlogger, was arrested at Sialkot Airport while leaving the country on May 11 and later kidnapped.
Months of uncertainty have shrouded this fate, raising concerns about the safety of journalists in Pakistan and the broader implications for press freedom.
Lawyer Mian Ishfaq spearheaded efforts to secure Imran's release.
Details surrounding Imran's captivity were not immediately known but his safe return was a huge relief for his family and the journalist community.