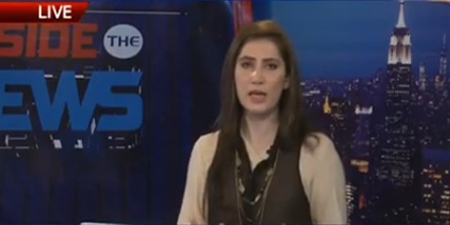 JournalismPakistan.com September 20, 2020


KARACHI—Alveena Agha, an anchor at Metro One News TV, said that she was facing harassment for her story on the scam of a business group last year.
She told JournalismPakistan.com that her story was published on the affairspakistan.com website. "I did the story two years back and am now facing the consequences."
According to the story, the business group looted Pakistan in the 90's and then moved to Dubai. "They robbed people in the name of investment; whatever fraud they committed was so technical that people never believed that they would be deprived of their money."
In a tweet, she said: "I'm Journalist/Anchor from Karachi I'm being harassed for doing my job I'm feeling extremely unsafe. I did investigative story 2years back now MAFIAS are giving me hard & soft pressure on this pls be my voice. I'm under 30 yet but my ECG recently came abnormal because of over stress."