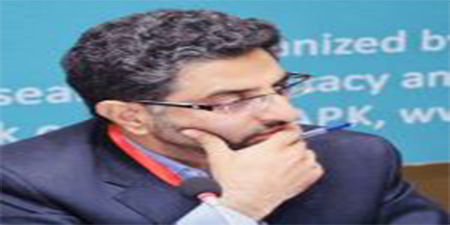 JournalismPakistan.com July 09, 2021


The Institute for Research, Advocacy and Development (IRADA) has written a new report on Pakistan's labor laws and their impact on media workers, titled Decent Work in Pakistani Media.
The report has been created with the support of the International Federation of Journalists (IFJ) and the Pakistan Federal Union of Journalists and will be launched at 3:00pm on Tuesday July 13, 2021.
This event will feature a speech about the findings of the report from its lead author, Muhammad Aftab Alam (pictured), as well as a panel discussion featuring prominent media commentators and union officials.
This report was written by This report was written by IRADA's research team, comprising Muhammad Aftab Alam as lead researcher and Amir Mustafa, Saqib Bhatti, and Varsha Arora as research associates.
It uses expert analysis and multiple interviews from key players across Pakistan's media landscape to diagnose the fundamental problems of Pakistan's current labor laws and chart a new path forward to improve the rights of media workers and create a stronger, more representative and safer media.
It includes key findings, such as a lack of recognition of freelancers, online digital media platforms and the limitations of the legal framework for women and marginalized segments of the community. The serious challenges facing the ITNE and wage board are analyzed, as is lack of awareness among media workers of the current labor laws and the proposed PMDA ordinance.

The report is solutions focused and includes recommendations about reforming Pakistan's labor laws to protect the rights of people of all genders, to ensure the safety of all media workers and to recreate and implement labor laws in a more effective way, to name a few.

To hear more about the report and to receive a copy as soon as possible, register here and attend the launch on Tuesday 13 July.

For media inquiries, please contact the IFJ's Pakistan Coordinator Ghulam Mustafa at pakistan@ifj-asia.org
IFJ media release/Photo: irada.org.pk