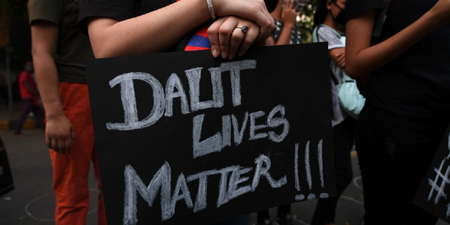 JournalismPakistan.com November 20, 2020 Published 4 days ago


NEW YORK—The Committee to Protect Journalists has called on Uttar Pradesh authorities to not oppose bail for imprisoned journalist Siddique Kappan and to grant him access to his lawyers immediately.
Yesterday, the Indian Supreme Court set a hearing for November 20 for a bail petition for Kappan, according to The Telegraph.
Kappan, a regular contributor to Azhimukham, is being investigated for violating the Unlawful Activities Prevention Act and has not been granted access to his lawyers since his early October arrest, effectively barring his access to local courts, which is why the case reached the Supreme Court, according to news reports.
"CPJ is deeply concerned about the ongoing imprisonment of journalist Siddique Kappan and the denial of access to legal representation, which is a clear violation of his fundamental rights under the Indian constitution as well as international law," said Aliya Iftikhar, CPJ's senior Asia researcher. "Kappan should never have been jailed in the first place and should be freed at once."
Kappan was arrested on October 5 on his way to report on an alleged gang rape and murder case in Uttar Pradesh, as CPJ documented at the time. Uttar Pradesh authorities have harassed other journalists working on the same story.—A CPJ statement
Photo caption: A demonstrator holds a placard reading 'Dalit Lives Matter' during a protest against the alleged gang-rape and murder of a 19-year-old woman in Uttar Pradesh state, in New Delhi on October 4, 2020. Journalist Siddique Kappan was arrested on his way to report on the incident.—AFP/Sajjad Hussain