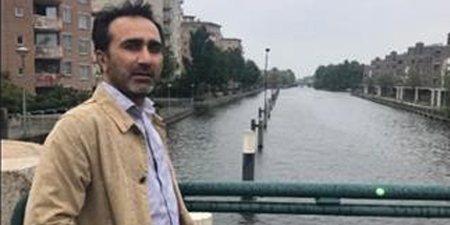 JournalismPakistan.com April 02, 2020


A Pakistani journalist, granted political asylum in Sweden in 2017, is reported as missing. The International Federation of Journalists (IFJ) and its affiliates, the Svenska Journalistförbundet (SJF) and the Pakistan Federal Union of Journalists (PFUJ) have urged the Swedish government to conduct a swift investigation into Hussain's disappearance.
On Friday, March 28, online Pakistani newspaper Balochistan Times revealed its editor-in-chief, Sajid Hussain has been missing since March 2. The 39-year-old was last seen at 11 am on March 2 in the Swedish city of Uppsala.
Hussain's friends reported his disappearance to the Swedish police after they stopped receiving phone calls from him. "Initially, police refused to register the case saying it is normal in Sweden for someone to go in isolation. We insisted that it was not normal for us. Then they registered the case," said Taj Baloch, a friend of Hussain to Al Jazeera.
Sajid Hussain fled Pakistan in 2012 after receiving death threats, having his home raided, his family interrogated, and surveilled. Between 2012 and 2017 Hussain moved through Oman to the United Arab Emirates and Uganda before finally seeking refuge in Sweden.
Balochistan Times is known for reporting on alleged human rights violations in Pakistan.
PFJU said: "It was concerned over the report of Pakistani journalist Sajid Hussain's disappearance and urge the Swedish police to investigate on the matter and let his family know about his disappearance."
Ulrika Hyllert, President of SJF, said: "We are very concerned about the disappearance of our colleague and our thoughts are with Sajid Hussain's family. We urge the police to investigate the matter carefully and keep the family informed."
IFJ said: "Sajid Hussain's disappearance is incredibly concerning. The IFJ urges the Swedish government to support Sajid Hussain's family and ensure that authorities are using all possible means to investigate his disappearance, locate him and ensure he is safe."
Photo credit: Hussain's family/ Al Jazeera