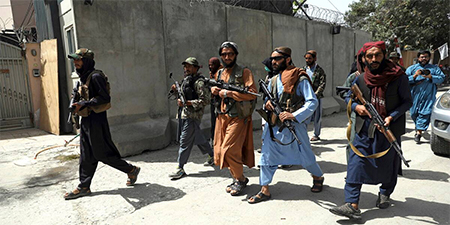 JournalismPakistan.com August 20, 2021


BRUSSELS—The International Federation of Journalists (IFJ) has called for the necessary evacuation of media workers at critical risk in Afghanistan and asked the international community to expedite all evacuation and rescue operations.
This comes a few days after Taliban carried out search operations in homes of at least three employees of German public broadcaster Deutsche Welle (DW) and a freelance journalist and interpreter.
Houses of at least three of its staffers, who have been reporting from Afghanistan for years and are well known in Afghanistan, were raided. It reported that many DW staffers are living in grave risk, according to a press statement issued by the DW.
"With the Taliban takeover, the lives of DW employees and their families in Afghanistan are under acute threat," the DW statement said. The DW statement further cautioned that just working for a western broadcaster was sufficient reason for Taliban militants to target them. DW sent contact details of its staff to the German Foreign Ministry for necessary evacuation. None of the DW employees were in their home during the search operations.
Photo: AP