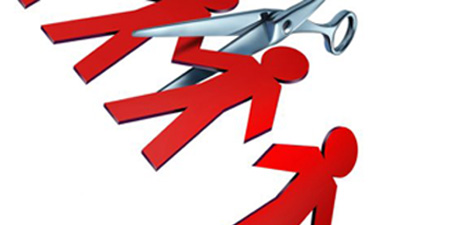 JournalismPakistan.com August 29, 2019


Dunya News Television has sacked 70 journalists from its Lahore headquarters as part of a plan to downsize the company.
The International Federation of Journalists (IFJ) and its affiliate the Pakistan Federal Union of Journalists (PFUJ) have strongly criticized the mass terminations and called on the management to ensure that all entitlements are paid.
According to reports, 70 journalists based in the Lahore headquarters of Dunya News had their employment terminated as part of the company downsizing. A list has also reportedly been finalized for journalists in Karachi, Rawalpindi, and Islamabad who will have their employment terminated. According to PFUJ that list includes the names of 200 journalists.
The PFUJ strongly condemned the Dunya News management for this brutal move that makes a high number of journalists jobless. President GM Jamali said that media group owners in Pakistan were already not paying regular wages to the employees while this move of the Dunya News Group was tantamount to financial murder of the working journalists.
"We are going to knock the court's doors against this wave of termination and try our best to reinstate the terminated journalists," PFUJ leaders said.
The situation for journalists in Pakistan is becoming an increasing concern. In July, IFJ reported that journalist salaries at Geo News and Dawn had been withheld. While in December over 2,000 journalists in Pakistan lost their jobs as the Jang Group of Newspapers shut down five newspapers.
The IFJ said: "The financial instability of the media landscape in Pakistan is raising serious concerns about the future of the media. Journalists cannot be expected to work with pay, or when they do not know when their next pay will come. The decision by Dunya News to cut 70 jobs, and possibly hundreds more is a terrible day for Pakistan's media. We call on the company to ensure all outstanding salaries and entitlements are paid, and steps are taken to ensure more terminations do not follow." — IFJ media release