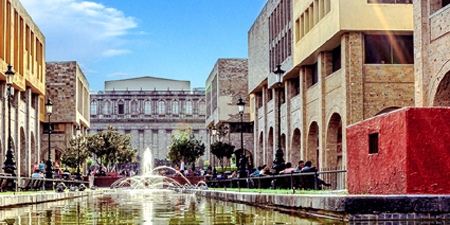 JournalismPakistan.com November 30, 2017


MEXICO CITY - An icebox containing two unidentified severed heads and a threatening message was discovered outside the offices of the news broadcaster Televisa in Guadalajara, Mexico, according to a Reuters report.
Mexican media reported that the message was directed at a local judge and signed with "CJNG," the Spanish initials of the organized crime group Jalisco New Generation Cartel.
Another icebox containing a similar threatening note, also signed CJNG and directed at the same judge, was found elsewhere in the city. The judge's identity has not been released, according to the media reports.
"Organized crime groups in Mexico often attempt to use the media to convey threatening and violent messages, placing journalists and media workers in the crossfire," said Alexandra Ellerbeck, CPJ's program coordinator for North America, from Washington D.C.
"Jalisco authorities should undertake every effort to guarantee the safety of journalists in their state and undertake an exhaustive investigation into this gruesome incident." – A CPJ statement