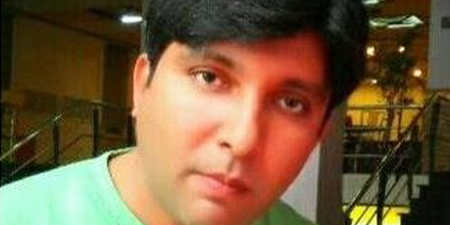 JournalismPakistan.com March 29, 2020


ISLAMABAD—Zeeshan Javaid (pictured) has become the first Pakistani journalist to complete the Health Emergencies Program under the aegis of the World Health Organization (WHO).
He secured 97 percent of the graded points of the online course "COVID-19: Operational Planning Guidelines and COVID-19 Partners Platform to support country preparedness and response" on March 29.
The training was designed to scale up the country's readiness and support for the COVID-19 response. It covers how to motivate yourself and others about the importance of implementing the strategic preparedness and response plan for the COVID-19 outbreak at the country level.
This course aimed to help UN Country Teams (UNCTs), coordinate and scale up preparedness, and response to COVID-19. "We really want to do this to reduce avoidable deaths and illness due to the outbreak, and we want to ensure that there's a tailored access to health measures against the outbreak," the course organizers said.
The COVID-19 outbreak poses a challenge for all countries. WHO, as the United Nations specialized agent in public health, has led the global response to COVID-19.
WHO launched a Strategic Preparedness and Response Plan on February 3, which outlines the support measures needed to enhance the COVID-19 response and preparedness of the UN member countries.
The operational planning guidelines to support country preparedness and response were released on February 12. They provide a practical guide for the UNCTs and partners to quickly help national governments to prepare for and respond to COVID-19.